BOULDER, Colo. — Ana Maria Rey, a theoretical physicist and Fellow with the U.S. Department of Commerce's National Institute of Standards and Technology (NIST) and JILA, has been elected to the National Academy of Sciences, one of the highest professional distinctions for a scientist. JILA is a joint research institute of NIST and the University of Colorado Boulder. 
"We are so proud of the incredible work Ana Maria Rey does on behalf of the nation. Her research is helping us to understand how the world works at the most basic level, so that we can create innovative technologies and improve our quality of life," said Under Secretary of Commerce for Standards and Technology and NIST Director Laurie E. Locascio. "We also appreciate her tireless mentorship of the next generation of researchers."
As a theoretical physicist, Rey studies atomic, molecular and optical physics, condensed matter physics and quantum information science. The research team she leads develops new ways to control quantum systems, opening the way to new applications in measurement, quantum information and quantum simulation. Notably, her work contributed to the most accurate atomic clock ever developed.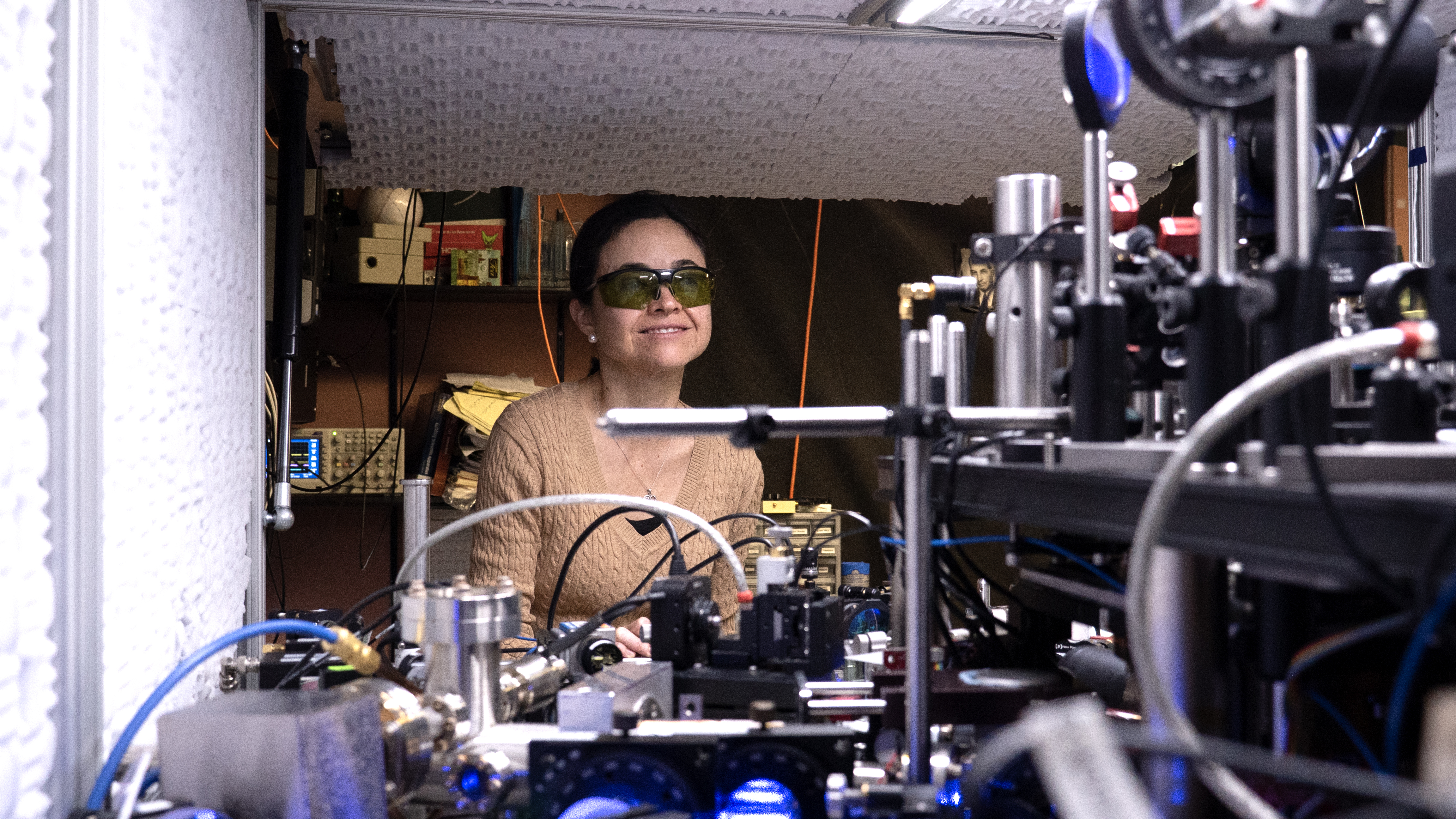 She joined NIST as a postdoctoral researcher in 2004. In 2008 she joined JILA as an Associate Fellow and became a JILA Fellow in 2012. Rey became a NIST Fellow in 2017 and serves as professor adjoint at the University of Colorado Boulder as well. Originally from Colombia, Rey received her bachelor's degree in physics from Universidad de los Andes in Bogota and completed her Ph.D. in physics at the University of Maryland College Park. 
Rey has published more than 200 papers, given hundreds of talks and lectures, and has been cited thousands of times. She has earned several prestigious accolades, including a MacArthur Fellowship, commonly known as a "genius grant," and the 2014 American Physical Society's Maria Goeppert Mayer Award. She is a recipient of the Presidential Early Career Award for Scientists and Engineers, the highest honor bestowed by the United States government on science and engineering professionals in the early stages of their independent research careers. She is also the first Hispanic woman to win the Blavatnik National Award for Young Scientists, in 2019. 
Originally published at https://www.nist.gov/news-events/news/2023/05/nistjila-physicist-ana-maria-rey-elected-national-academy-sciences