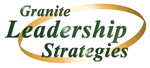 Granite Leadership Strategies delivers winning pricing strategy
Marsha Lindquist, Strategic Pricing Expert
Listen to the Global Services interview with the author of Secrets of Strategic Pricing for Government Contractors
Winners take time to discuss the purposeful & important decisions that drive price, shape the winning price, support the winning price, & tell an important story about why it is the winning price."
— Marsha Lindquist
WASHINGTON, DC, UNITED STATES, August 8, 2023/EINPresswire.com/ — The Global Services New Normal in Government Contracting podcast, featuring Marsha Lindquist, offers listeners a front-row seat to hear proposal pricing's best-kept secrets that Government contractors need the most. Having a strategic pricing game plan is one of the most crucial factors for winning Government contracts. Listeners can tune into the podcast at the Global Services website Ms. Lindquist has earned the status as a #1 Amazon best-selling author of Secrets of Strategic Pricing for Government Contractors, aimed at the seasoned Government contractor. In the New Normal podcast with Global Services' President Courtney Fairchild, listeners heard from Marsha about the twenty-five plus pricing secrets that every contractor should have in their toolbox and her details of many of them in this podcast.
Global Services' Courtney Fairchild, says of Marsha's book:
"As professional proposal managers, we watch our clients expend 90 plus percent of their proposal efforts on the technical volume. Often the price volume almost becomes an afterthought. Do yourself a favor and grab a copy of Marsha Lindquist's book to ensure you are creating a solid process for bidding true strategic pricing! "
Lindquist's purpose in authoring this book is to raise pricing to the top of the bidding food chain and encourage Federal Gov Cons to begin their pricing strategy during the capture stage. The author is a seasoned advisor to small, mid-size, and large companies that regularly bid on Government contracts. She combines firsthand proficiency with years of understanding of this industry to share the processes and tools for a winning price.
Explained Lindquist:
"Winners take time in the capture stage of the development of an opportunity to discuss the purposeful and important decisions that drive your price, shape the winning price, support the winning price, and tell an important story about why it is the winning price ."
The book promises results for Gov Con leaders. As an Amazon reviewer commented:
" Marsha's "Secrets of Strategic Pricing" is a gem. I especially like the Toolbox Secrets and the diagrams, which are extremely well done. Her advice about keeping detailed numbers to justify your price is something more companies should adhere to. It's easy to see why it's an Amazon #1 Bestseller."
Book site: https://www.SecretsOfStrategicPricingGovCon.com
About Marsha Lindquist
Marsha is a business expert for Government contractors and strategically collaborates with clients to arrive at innovative pricing solutions that take them to more awards. She has achieved the distinguished titles of NCMA Fellow, APMP Fellows & APMP Professional (CPP) as well as one of ProPricer's original Future of Pricing Honorees.
#strategicpricing, #pricing, #GovCon, #pricingstrategies
Marsha Lindquist
Granite Leadership Strategies Inc.
email us here
Visit us on social media:
Twitter
LinkedIn
Global Services New Normal in Government Contracting with Marsha Lindquist


Originally published at https://www.einpresswire.com/article/648693521/strategic-pricing-driving-force-marsha-lindquist-talks-with-courtney-fairchild